Audience Response Solutions and Polling Systems
Event Technologies, Inc. specializes in running live Audience Response events. Also known as ARS or Group Response Systems, Audience Response utilizes the latest computer technology to interact with and learn from your audience.
With the ability to create and support events anywhere in the world, Event Technologies' managed Audience Response Solutions are fully customizable and extremely flexible. With our services, you will be able to focus on your audience and intent while having state of the art technology such as a Audience Response System at your fingertips. With our Audience Response Solutions and Systems, you will entertain, interact, and bond with your audience.
Event Technologies, Inc. is a leading provider of technical and planning services offering Audience Response Solutions and Audience Response Rentals/Sales. We are Audience Response specialists that pride ourselves on providing effective solutions while being the most cost competitive in the industry. Our track record is flawless when delivering successful events to our customers.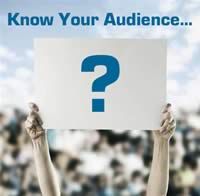 Planning a major event or conference? There is no limit to the value provided by having a professionally produced event. The results and feedback received from Audience Response or Audience Polling events have been integral to many businesses' continuing development. Where the audience used to sit and listen, now they can become active members of any event providing invaluable feedback on event subject matter and increased audience retention through participation.
Some Benefits include:
Immediate Audience Feedback
Increased Audience Retention
Simple and Powerful Report Generation
Customizable Graphs and Charts
Integration with Event Goals
Complete Support Through All Aspects of an Event
Learn More About Audience Response Solutions and Systems >>>